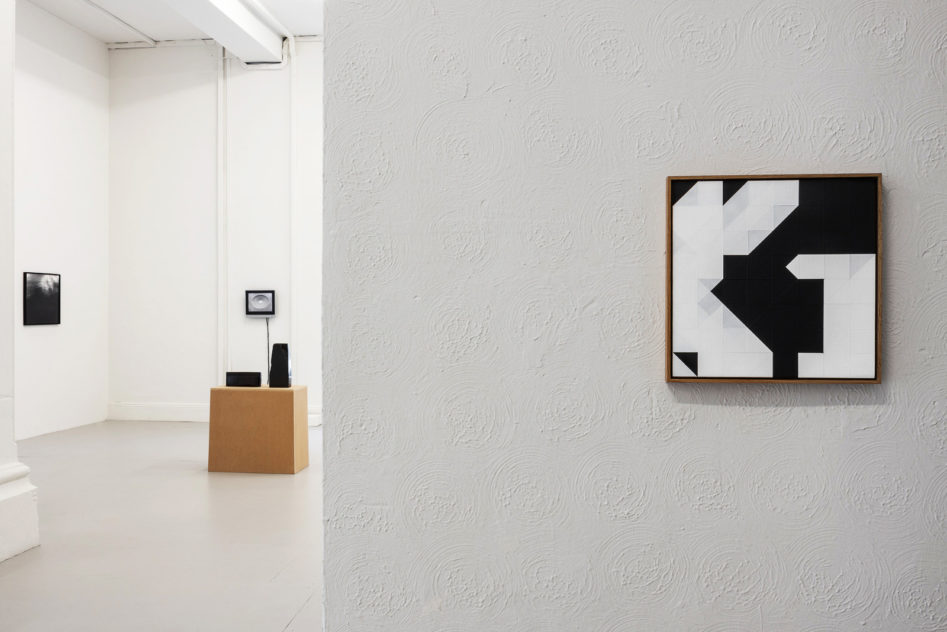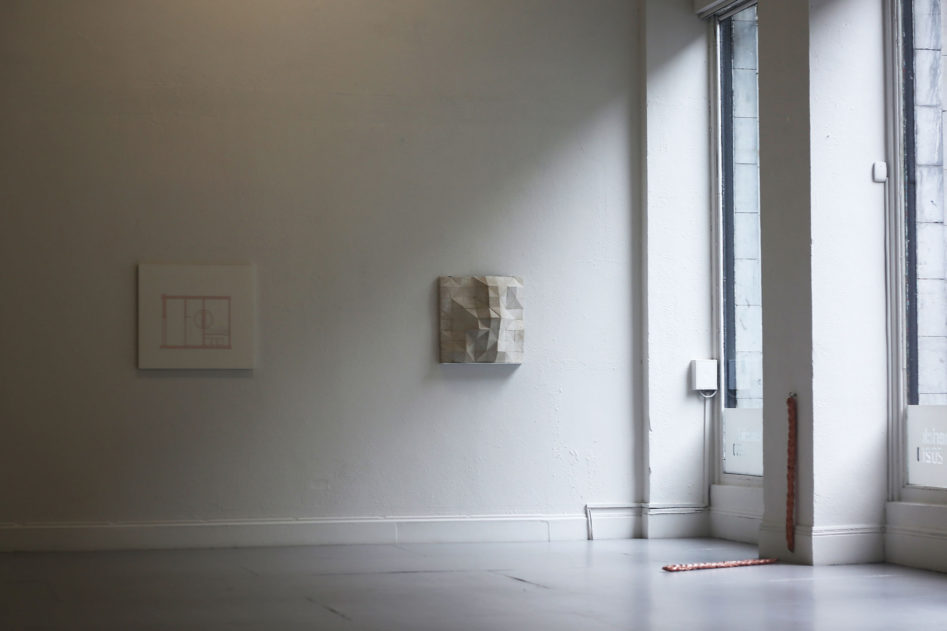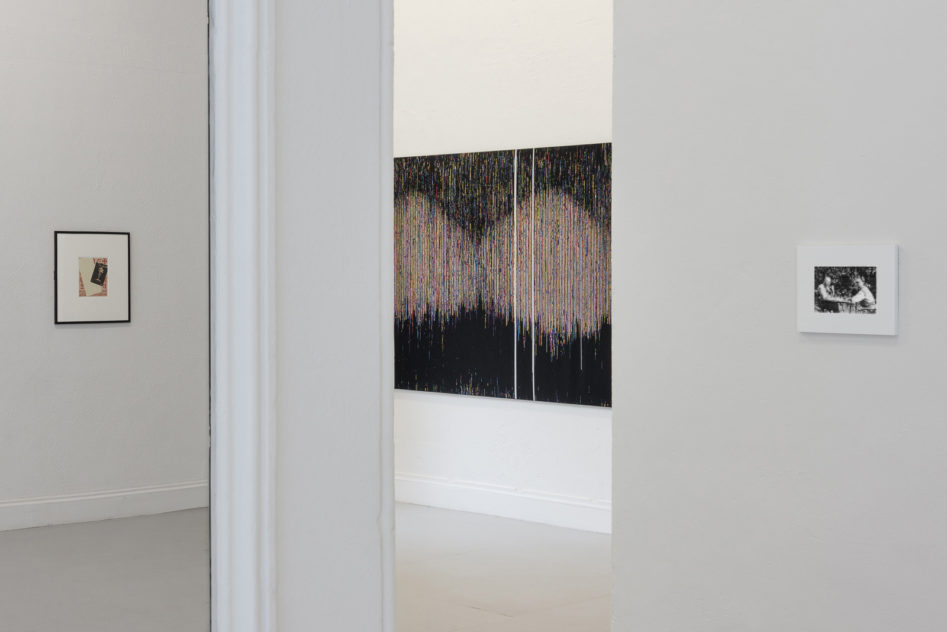 Compression
Exhibition text by Ed Krčma
Ormston House, Limerick - July 2015
Since 2009, a crucial material for Tom Hackney's art has been readymade chess data derived from games played by Marcel Duchamp. In 1923, Duchamp famously claimed to have given up art for chess, preferring the latter's abstract beauty to the more concrete exercises of the former. Hackney's choice of this specific material, enlisted in order to further the project of an 'abstract' art, therefore plugs him into a powerful network of historical dynamics. The Chess Paintings are made by translating each move of a chess game into a single layer of black or white gesso applied with a roller to the corresponding masked area of an 8 x 8 square pictorial grid. If no piece passed over a given square throughout the game, the linen support is left untouched; if a square was moved over many times the layers build up to generate a minimal sculptural relief. 


More recently, Hackney has been experimenting with other ways to figure this data: borrowing Duchamp's own colour code for the chess pieces, using concrete casting procedures, and creating three-dimensional projection drawings. In a related development, which returns to an earlier moment in his career when he was making photo-paintings, Hackney has adopted digital photographic material as another readymade. The Chess Game II is a painting on aluminium derived from a digital photograph sent to the artist by the Bertolt Brecht Archiv in Berlin, which pictures Brecht playing chess with Walter Benjamin in 1934. Again the historical associations develop the stakes of the work: the relationship of handmade painting to digital pixellation, of the artistic avant-gardes to leftist politics, and of contemporary practices and (art) historical memory.
Excerpt from COMPRESSION catalogue essay by Ed Krčma, 2015.