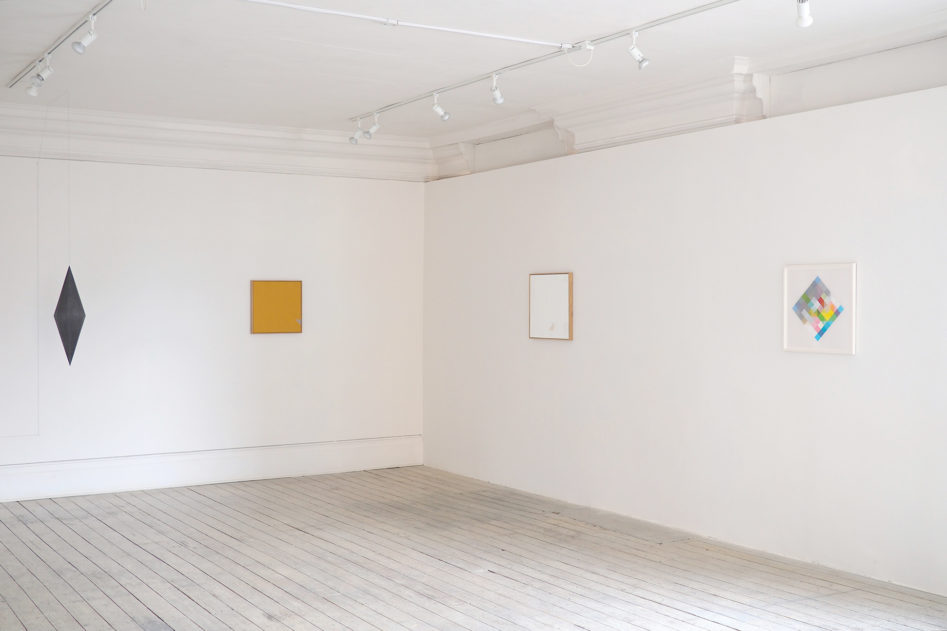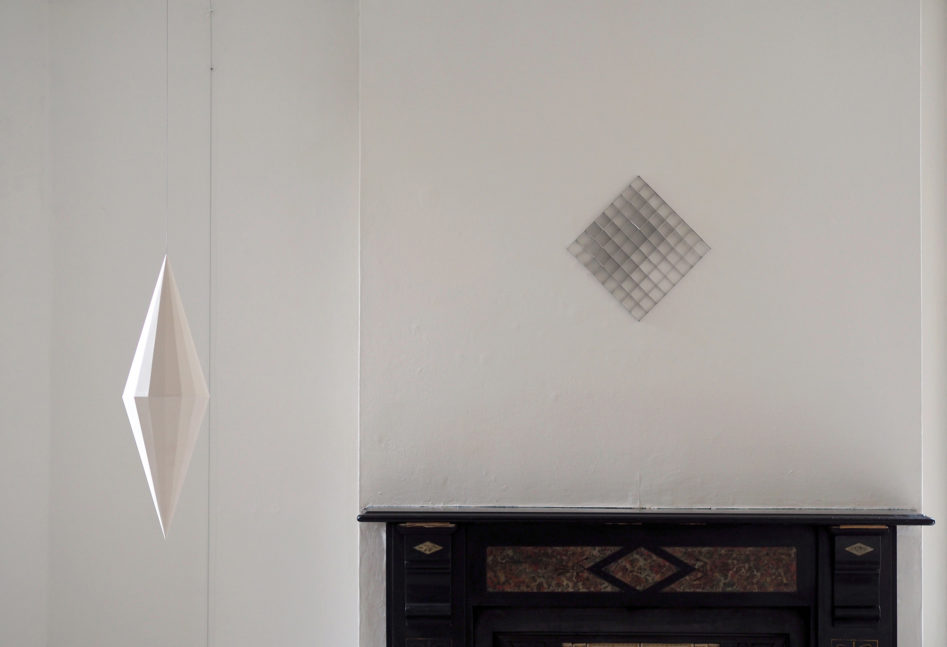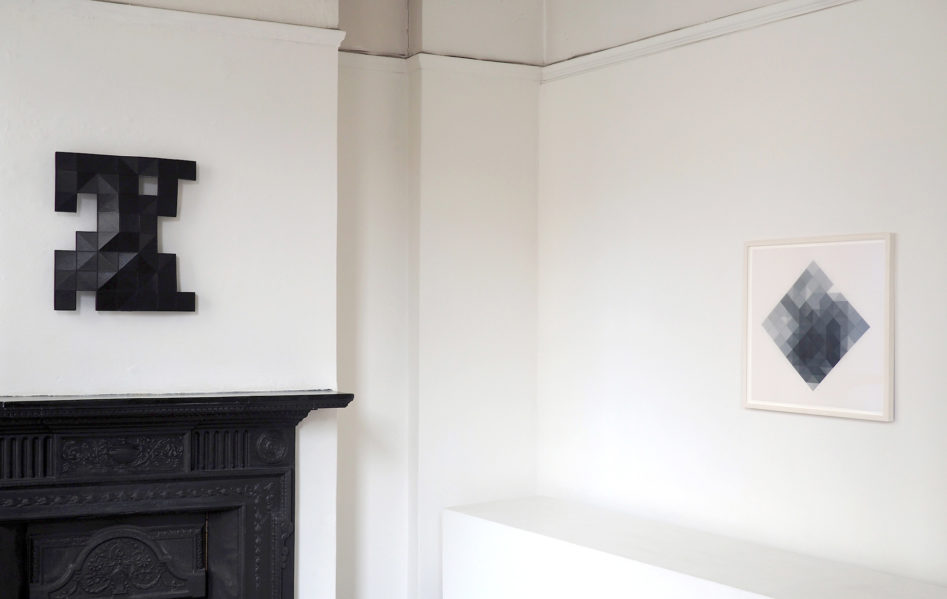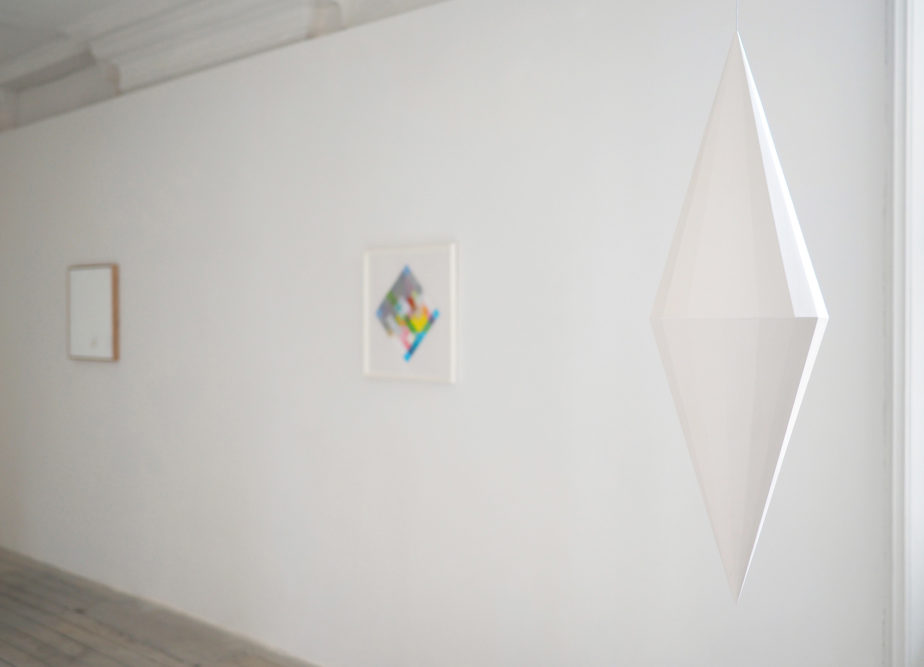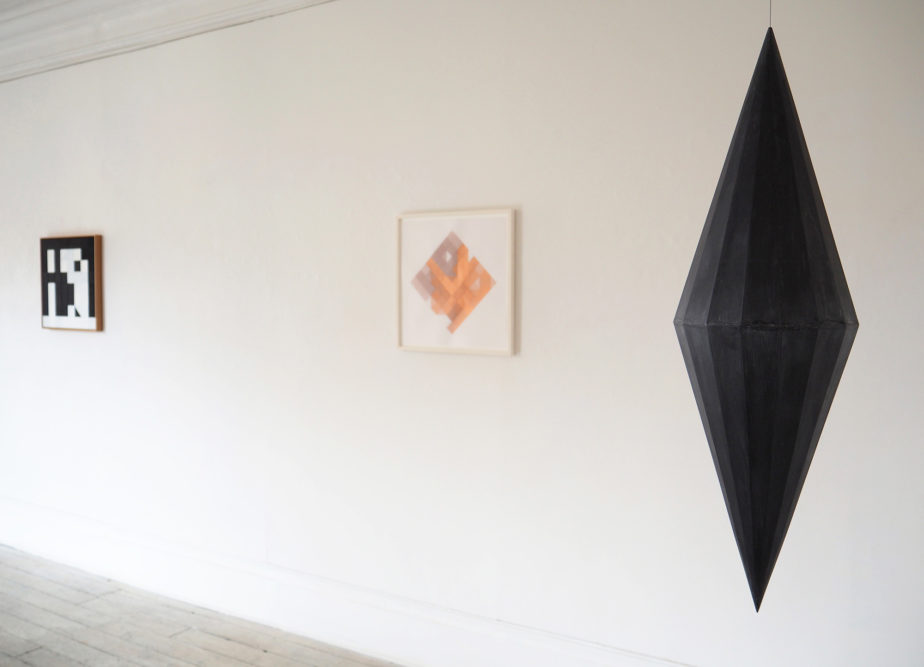 OPENINGS
Having initially trained as a painter, Hackney's practice has developed a multidisciplinary approach to making, shaped by the conceptual forces behind the work. Paintings, drawings, and sculptures are aligned by a shared logic which reveals itself in geometry and through methodical application. Whilst the role of the hand can appear remote, that the works are handmade is a key in maintaining this core exchange.
The ongoing Chess Paintings series remain a central part of Hackney's practice, both conceptually and as a process. Based on Marcel Duchamp's chess games, the paintings trace movements by the players as documented by Duchamp's own notation and historical sources. Duchamp's chess activity presents a synthesis of many pertinent elements - how physical material is moved and shaped by thought, the relationship between the visible and non-visible; between subjective and objective material. The series involves much of Hackney's thinking about painting and as such the sculptural work has developed in counterpoint to this. Making the work addresses how these subjective and objective materials meet and relate. There is a logical structure to material that can be found, as with a piece of timber, by running your fingers along the grain of an idea.
Over the past year Hackney has been working with the Association Marcel Duchamp in Paris, assisting in archiving Duchamp's handwritten scores. Doing this has provided an outlet for his research interests and has had the effect of loosening the work from its source, as the work can reach beyond an archival relationship with the subject material. Alongside gaining a greater understanding of the extent of Duchamp's chess activity, this research has also gained him access to the physical materials of documentation and notation, which has been very influential in relation to his work.
www.dallarosagallery.com